The opener is a motorized device that controls the opening and closing of the garage doors. It can be operated by the switches installed outside the garage doors walls and by the remote controls as well. Garage door openers can be electrical or remote controlled. The increase in the housing facilities over the years has increased the demand of such products.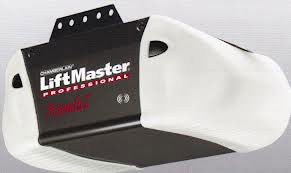 In order to effectively meet the demand and fill in the market gap, our company focuses on providing you the very best Garage Door Opener Repair in town at extremely low rates. We carry the most reliable openers that work with either a belt, screw or chain drive. You may choose whichever you want according to your budget and whether you need it to be fast or slow, noisy or quiet.
The recent housing development in Lakewood has increased the garage door repair demand as well. Our company carries the latest garage door models and has a great collection of garage door accessories, which will enhance the quality of your door's functioning and your safety. We may offer you the best openers made by the most reliable and well recognized manufacturers in the world. Additionally, we may provide you with the latest remote models designed in accordance to the most high tech specifications that will make you feel even more secure. You may choose a model according to your needs and your lifestyle.
Our technicians are experts in garage door opener repairs and replacements
Regardless if you have a Liftmaster or Genie opener, they can engage in a thorough troubleshooting to detect any possible damages and repair them. If you want a Chamberlain or Sears garage door opener, they can install it with absolute precision and professionalism. Installing, repairing or replacing an opener is not an easy task and you shouldn't attempt it on your own. Our professional team will respond immediately to your emergency call in case you have been locked in or out of your garage and they will repair the possible damages instantly since they always carry their equipment and the replacement parts in their trucks.
In case your remote has been broken or lost, our people will repair or replace it with a new one. They will engage in remote programming and they will make sure that your opener works in perfect harmony with your remote. The opener is a crucial part of the entire mechanism and must always be kept in perfect condition. Hence, you must never undermine peculiar noises and small malfunctions and call for immediate service.
Our people will instantly fix any possible damages.